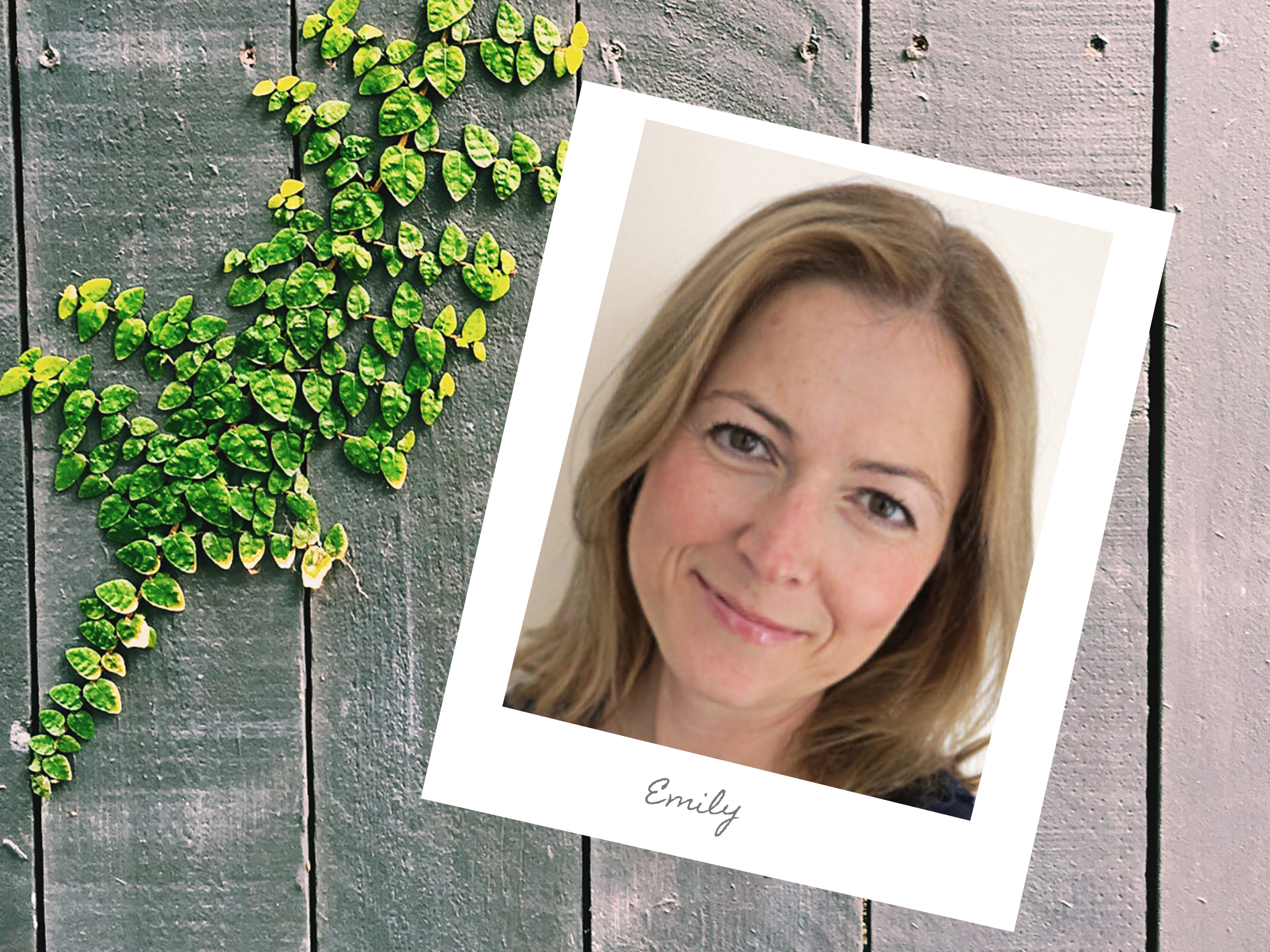 Coach in the Spotlight: Emily Taylor
After 15 years in the corporate world, Emily Taylor sought out a career coach to work out her next move. That coach happened to be Firework co-founder, Marianne Craig. Here, Emily explains how the experience established her vision and gave her the confidence to launch her own coaching business.
Tell us about your journey to becoming a career coach.
Before becoming an independent coach, I worked in organisational development for big companies like John Lewis and Nestle.
I'd received my coaching qualification many years before I discovered Firework and had been using my coaching skills in-house in my learning and development roles.
However, eventually, I reached a point in my career where I realised I wanted to do something else, but I wasn't sure what.
Being a big believer of the coaching process, I sought out a career coach. This turned out to be Marianne Craig, co-founder of Firework.
Experiencing the Firework programme as a client was immensely helpful. Ultimately, it took me from feeling completely stuck to starting my coaching practice.
Looking back, the idea of being a career coach myself had already started to emerge long before.
I already had a lot of relevant experience and was regularly coaching senior leaders with organisational change and coaching individuals through 360 feedback meetings.
I'd been creating and delivering learning strategies and courses as well as coaching both on an individual and group level.
But I wasn't yet coaching independently.
It wasn't until after I did the Firework course and decided to make the leap into becoming a freelance career coach, that I got my first private client.
Tell us more about going through the Firework programme as a client.
When I met with Marianne, it gave me hope.
I'd reached a point where I felt miserable and powerless in my old career, and this first step was about regaining control.
I put myself in her hands and let it all unfold.
I trusted the Firework process from the beginning. Over those first few months, my mind was racing.
I was in action 24/7, thinking, processing and working it all out!
The whole process for me was pretty rapid. Being coached gave me a boost in energy and a belief in the future possibilities available to me.
I clearly remember those instances where I received whooshes of inspiration and sudden moments of clarity. For example, when we discussed my ideal working environment, everything I described was pretty much the opposite of what I was currently experiencing. I think I already knew this subconsciously, but I'd never articulated it or said it aloud before. It became overwhelmingly clear then that I had to make a change.
This really is the beauty of coaching, the way it raises your self-awareness.
Now I love being able to create those enlightening moments for my clients!
Over those first few months, my mind was racing. I was in action 24/7, thinking, processing and working it all out!
What was your experience of becoming a licensed career coach?
I knew early on that I didn't want to be a life coach, but that focusing on helping people in their working life was a good fit for me and my background.
I recognised that it would be helpful if I had a coaching 'specialism' but I needed something tangible to offer and that's when I decided to become a Firework licensed coach.
Having the license gave me credibility because it was a tried and tested method. Plus, having experienced it from the client's perspective, I saw value in what it could offer.
The training experience was a really positive one.
Firework relies on having a solid foundation in coaching skills, so the training day was all about learning a new set of tools to help individuals with career change.
Our facilitators shared real-life stories of how they had coached clients through specific exercises and I found that looking at alternative ways to implement the programme with different types of clients very beneficial.
I also loved having the opportunity to connect with other coaches.
What did you implement as a result of what you learnt?
That was one of the best parts as I didn't need to wait for something to happen – I could start the next day!
I began by coaching a couple of colleagues on a pro-bono basis.
It was great to see the impact and gain some positive feedback on both my coaching and the programme.
Firework was the catalyst to my success in becoming an independent coach. It gave me something concrete and credible and offered an excellent balance for my clients by being both holistic and pragmatic.
Often when I speak with prospective clients, they might feel stuck, hopeless and have been going round in circles. Therefore, the idea of gaining clarity and coming out with an action plan is very appealing.
I generally let people know that I've been through the Firework programme myself. It means I can empathise with them, not just as a coach, but as someone who has been in their shoes.
Although it's a programme that has a beginning and an end, I've found I can use it flexibly.
With some clients, I might take them through the whole programme step by step. With others, I've needed to dot around because they might need to overcome a particular issue before we move on to the next stage. But that's what I like about my approach now – it recognises that everyone is different.
What types of clients do you tend to work with?
Generally, I work with people in their thirties and forties.
However, I'm experiencing a new trend of people in their early to mid-50s who recognise they may have another 15 or 20 years of working life and want to explore something different.
In terms of my clients' background, it's been really varied. I've worked with people in local authority and financial/tech services, university lecturers, teachers and doctors, business owners, people in PR and media, events management and the music business.
Occasionally it's a challenge to help someone understand that I don't necessarily need to have personal experience of their current field because that's not my role. But most people are able to understand that quickly.
I'm noticing a new trend of clients in their early to mid 50s who recognise they may have another 15 or 20 years of working life and want to explore something different.
Tell us more about how you typically work with your clients.
I use the Firework programme with clients who want to make changes in their working life.
I also use elements of it with clients in other areas. For example, they might want support with developing career confidence, enhancing their communication style, gaining insight into their personality and preferences or developing their leadership and management capability.
Ultimately the coaching process is likely to involve overcoming an obstacle in their way, reflecting on their goals, challenging their mindset and enabling them to identify actions to help them make progress.
I love working with clients 1:1 and generally work with people who live locally, so we are often able to meet face to face – which they say they prefer.
I also offer phone coaching and have worked with a number of people this way.
During the Coronavirus pandemic, I've been using Zoom for virtual sessions and both my clients and I have been pleasantly surprised at how easily we've transitioned to working together online!
What results have you helped your clients achieve?
Often the most significant thing is the courage and confidence to make seemingly impossible decisions.
I've found that the majority of people who've had successful careers and moved up the career ladder have never actually stopped to think about who they are or what they want.
They come to me panicked with big overwhelming thoughts such as "what am I going to do with the rest of my life?"
I help them to see the bigger picture. I also help them break things down into manageable chunks, so they understand what they really want.
The endpoint for clients can vary.
Some of my clients have gone on to make significant career changes, like moving from an education role to setting up their own business or shifting from the commercial/media world into conservation. For others, the outcome may not appear particularly radical but it's often the most subtle changes that have the greatest impact.
Sometimes the process is intense, but most clients enjoy the fact that I have a creative approach and offer them an alternative way of thinking about their career.
The experience kickstarts them into being more resourceful. It also helps get them into the right mindset to explore different career ideas, beyond the traditional routes of job hunting.
We also look at the reality of their life and how to bridge the gap from where they currently are to where they want to be.
The majority of people who've moved up the career ladder have never stopped to think about what they want.
What has your return on investment been from taking part in the Firework programme?
I probably made my initial investment back within the first 6-12 months.
As a newly independent coach, I was pleasantly surprised.
I use the programme in its full format, but I also draw sections out of it to use with clients who are working on other topics, so it adds further value there.
My clients like that my coaching approach is structured and can be adapted to fit their goals (and their budget), so they receive a bespoke experience.
It's important to me that my work with clients remains true to the Firework values but it's also great that I'm in charge and can be flexible with the tools.
Firework has helped me to build confidence by knowing that I have something really brilliant to offer my clients and an area of specialism.
Tell us how you've built your coaching business. What have been the most effective ways that you've found clients?
One of the first things I did was to create a website, which over time has become more established. It's definitely helped me to attract new clients, some of whom got in touch with me after reading my blog posts.
Often people have not had more formal coaching before, and my clients have said it was helpful to explore the content on my website to understand what's involved before our initial consultation. It's valuable to have a platform to share all that information.
I also now receive more business via word of mouth, which is great.
What are the greatest rewards for you in being a career coach?
I love seeing my clients gain a burst of insight or be able to make a big decision.
When they start seeing things from a different perspective or begin to consider an idea that they'd previously tucked away in a little box, never before viewing it as a realistic prospect – that excites me. Whether they then explore that idea as a career or simply introduce elements of it into their life, my approach is about creating the space to help them discover what they really want, not just what they believe is possible.
I offer the people I work with a chance to step back, think about themselves and pay attention to what their inner voice is saying – and listen to it. I get a lot out of that.
From a personal perspective, being a career coach also offers me freedom. I love that coaching works around my other income streams (designing and writing content for learning modules and associate facilitation), as well as being a mum.
Emily Taylor is a licensed Firework career coach and the founder of Green Grass Coaching. She has more than 15 years of experience in Learning and Organisational Development within the retail and food/drink manufacturing industries. Emily lives and works in the vibrant seaside city of Brighton and is mum to twin girls.